"I went to one school for six weeks and I was miserable. Even the teachers didn't..."
– Gonna kill those bitches!!!
1 tag
1 tag
paramoreistheheartofme
hi! tumblr friends… make response…
Paramore In Belfast & Edinburgh! →
Paramore have announced two shows in Belfast and Edinburgh before the Reading and Leeds festivals. They'll be headlining Belsonic 2012 on Sunday, August 19th and playing at Corn Exchange on Tuesday, August 21st. The 19th marks the band's first performance in Ireland since playing sold out shows at…
2012 T-Shirt Vote →
It is time for the 3rd Annual T-Shirt Voting Extravaganza! Click HERE to cast your vote for your favorite design. The shirt with the most 'likes' on Facebook by 7pm EST on April 4th will be available for 15% off in the webstore on April 5th!
Profile comments are back! →
Hey paramore.net, After we re-launched the Paramore site on new, more stable servers, we asked for your feedback on what features we could add to make the site even better. Today we're proud to announce that we're rolling out one of those features. The Comment Wall is back on all of your profile pages! Now you can communicate with other .net users right on their profiles. We've...
hi there can you help verify my email address?please!
Paramore In Pomona →
Southern California! Catch Paramore at The Fox Theater in Pomona on August 14th before they head over to the UK for the Reading and Leeds Festivals! UPDATE: tickets to the show have now sold out.
Free Classified Ads Online - Junk Mail Classifieds... →
paramore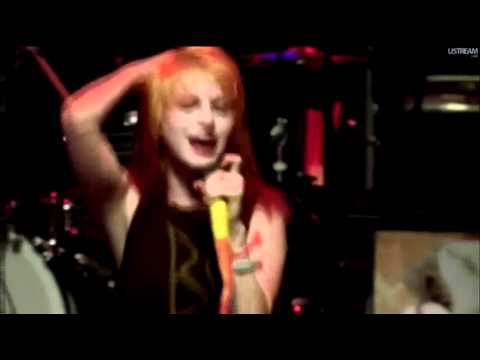 itsgnomeyork asked: Hey, thank you so much for following me! :DD
1 tag
Paramore In The Studio: Oh glory. →
paramore: When I was 17, I started writing lyrics to a song that would later be called "Let The Flames Begin". It was on our sophomore album, RIOT! I never felt like it really sounded as meaningful on record as it seemed when we played it live. Over the years, we added on and added on to it. Not only is it…
1 tag